Im back! I feel like I haven't sat down and written a blog post in a hot minute.
Today I am linking up for Sunday Social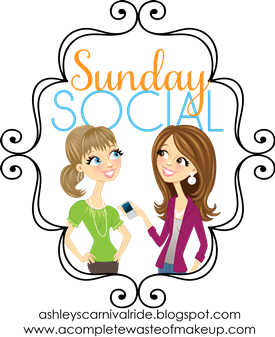 1. What is the wallpaper on your cell phone?
some of my kiddos on santas lap.
they were pretty terrified
2. What do you keep beside your bed?
chap stick
pillow mist
water
books
3. What is your least favorite chore?
vacuuming the stairs! there is just something I absolutely loathe about having to carry the vacuum up each step. There needs to be an easier way!
4. If you could eliminate one thing from your daily routine, what would it be?
How about just getting out of bed in the first place!
It takes me forever, I hate getting out of bed
5. What do you do to vent anger?
I will call up a friend or a family member and scream and/or cry.
oh, and I like slamming doors to.
something about it just makes me feel better! haha
6. What is your favorite holiday of the year and why?
Christmas! I love this time of year and seeing all my friends and family.
Everyone seems a lot more happier this time of year as well!